IBP STATEMENT
On the Maguindanao Massacre
The Integrated Bar of the Philippines (IBP) welcomes the much-awaited resolution of the Maguindanao Massacre Cases. Due process was observed and the rule of law prevailed. Let the lesson be learned that though our justice system is far from perfect, there is accountability and no one is above the law. We thank Judge Jocelyn Solis-Reyes, the Prosecutors, as well as the defense attorneys for doing their duties as officers of the court despite the difficulties, risks, and challenges. The courage, dedication, and professionalism of the Honorable Judge and of the Prosecutors are commendable and worthy of emulation.
View More
for spacing purposes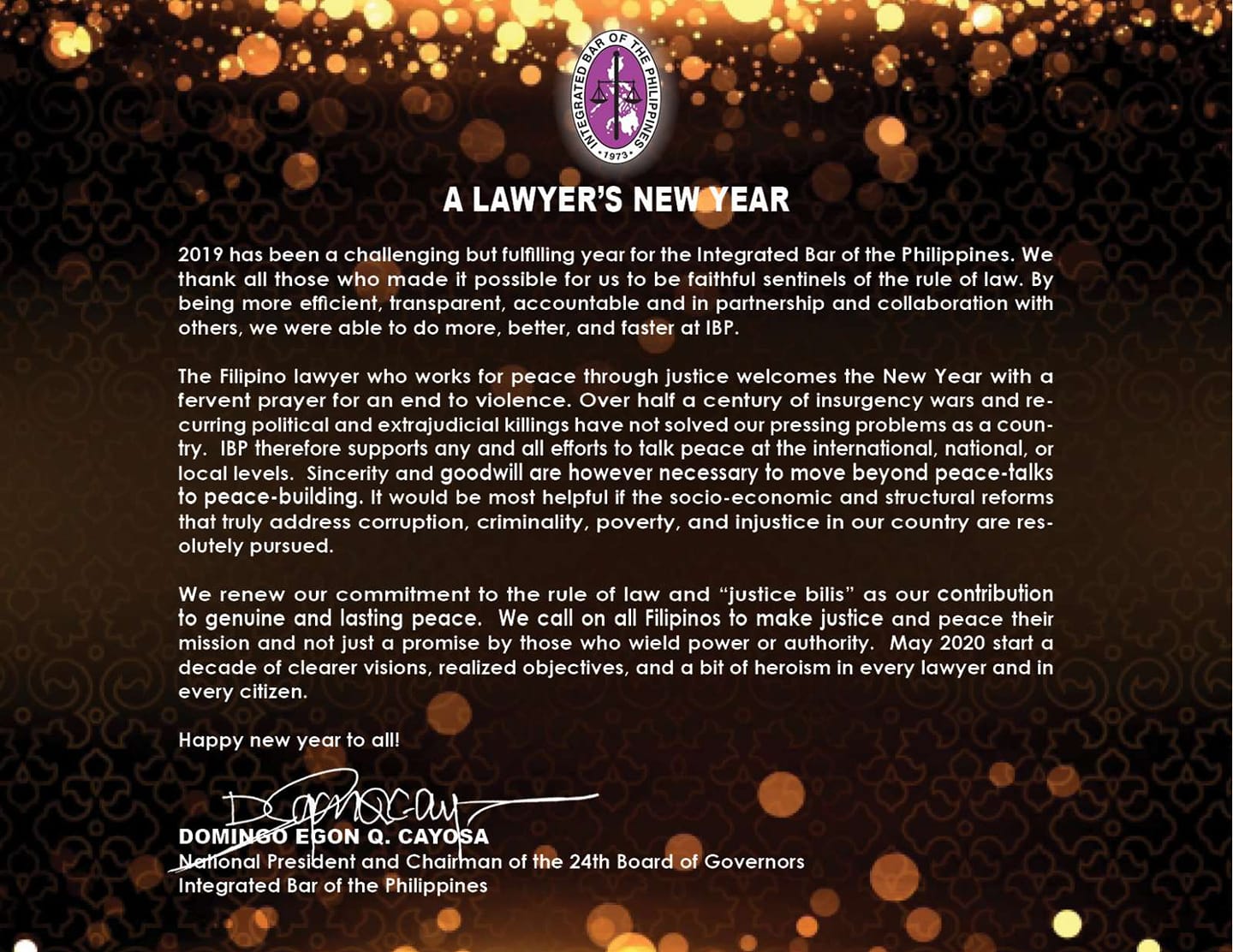 ANNOUNCEMENT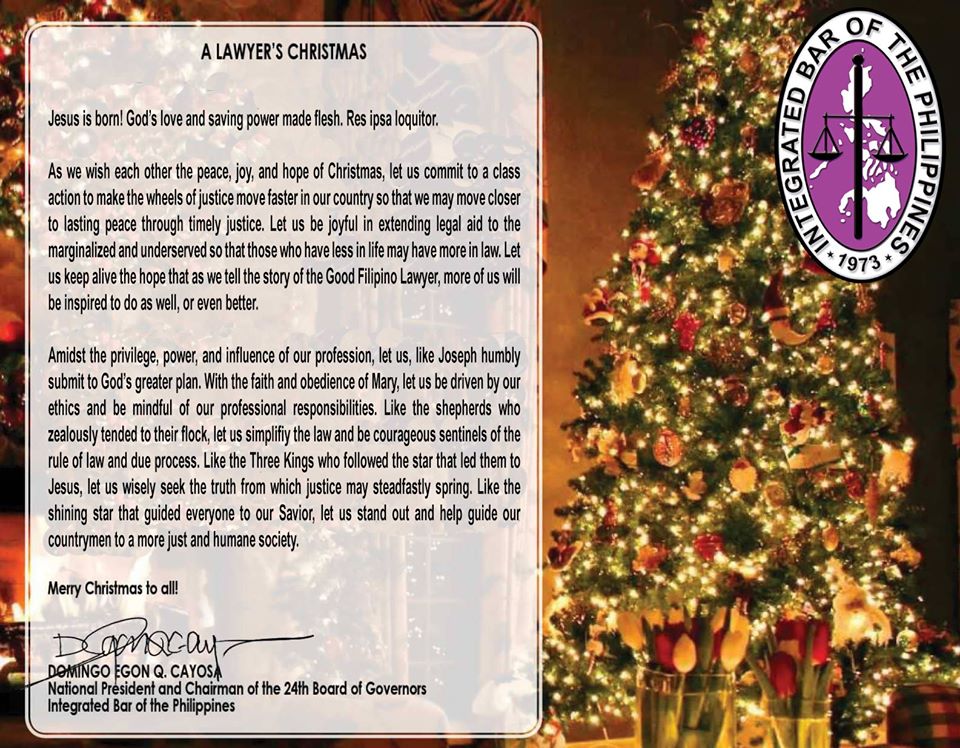 ANNOUNCEMENT
Copyright © 2018. All Rights Reserved.