IBP STATEMENT
OFFICIAL STATEMENT OF THE IBP BOARD OF GOVERNORS
IBP Urges Restraint on Impeachment Filings Impeachment complaints are now pending against the head of the Judiciary. Another one is being pushed against the head of the Commission on Elections. Yet another impeachment complaint is being planned, this time against the country's Ombudsman.
View More
for spacing purposes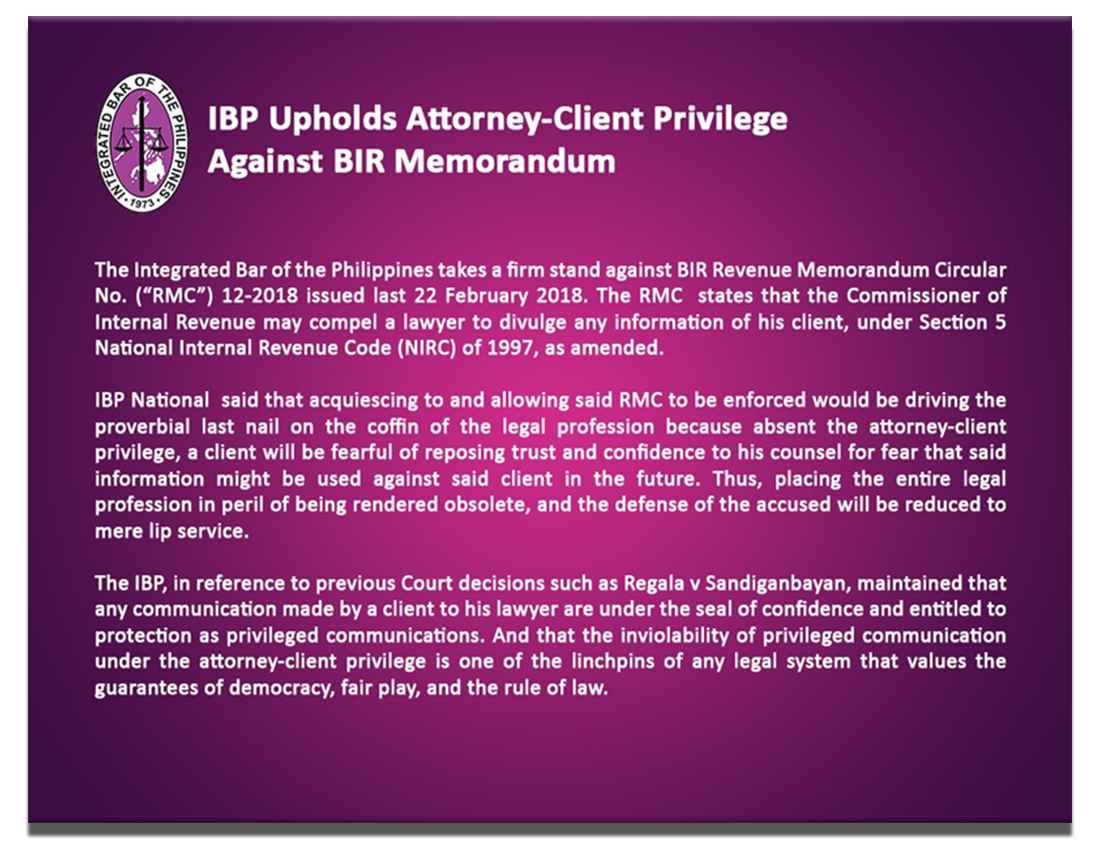 ANNOUNCEMENT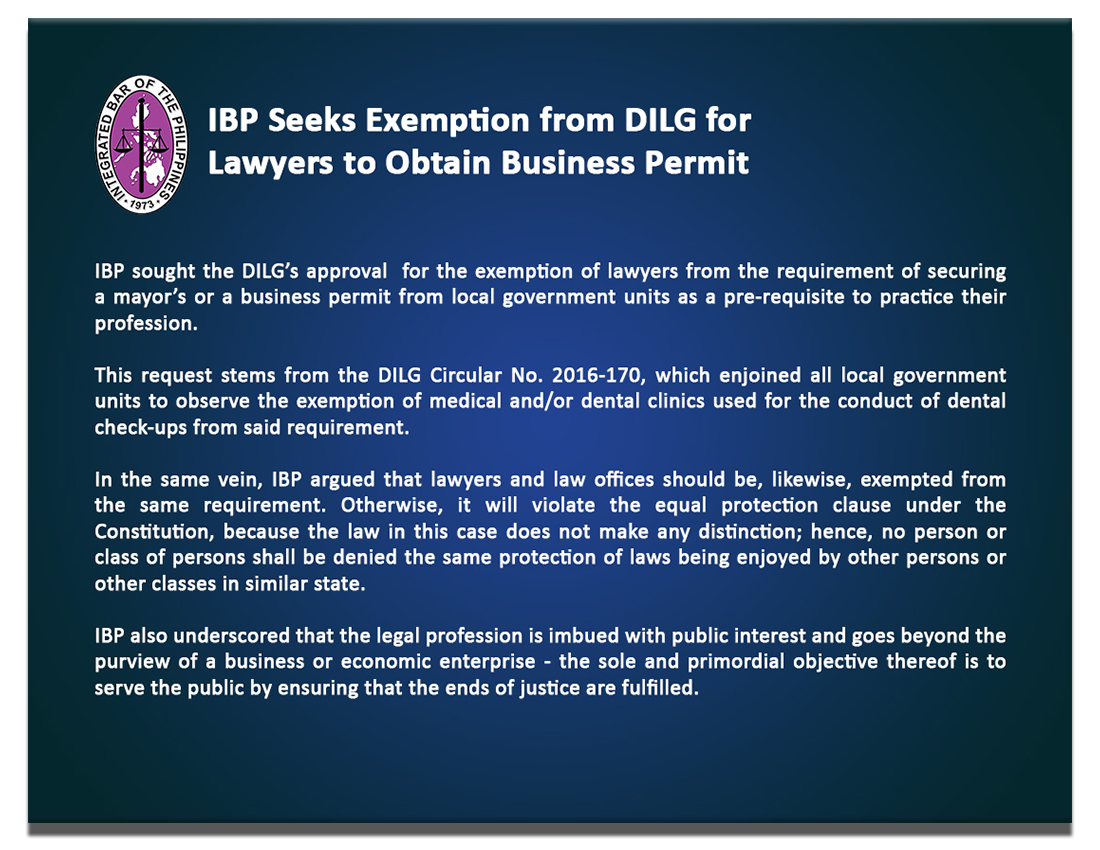 ANNOUNCEMENT
Copyright © 2018. All Rights Reserved.